C.H. Fine Meats also known as Cheong Hing Company, imports and distributes premium meats. Based in Hong Kong, we provide hotels and western restaurants in Hong Kong and Macau with quality beef and other meat products, primarily imported from Australia.
Established in 1968, C.H. Fine Meats has been offering superior products and service to our customers for over 40 years. A family business, we take pride in maintaining customer relations and insuring their satisfaction- one client has been with us for 35 years. We have the knowledge and experience to provide a total solution for our clients. We not only provide premium quality meats, we can also advise you on the best cuts of meat to suit your needs.
Our customers range from boutique restaurants, to large restaurant groups and five star hotels. Regardless of the size of your operation we are capable of and committed to providing you with first rate meat products, superior knowledge and excellent customer service. Contact us at 2815-1712 or e-mail me personally at stevelam@chfinemeats.com to learn how we can assist you.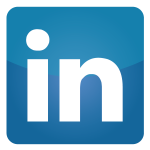 Check out my professional profile and connect with me on LinkedIn.